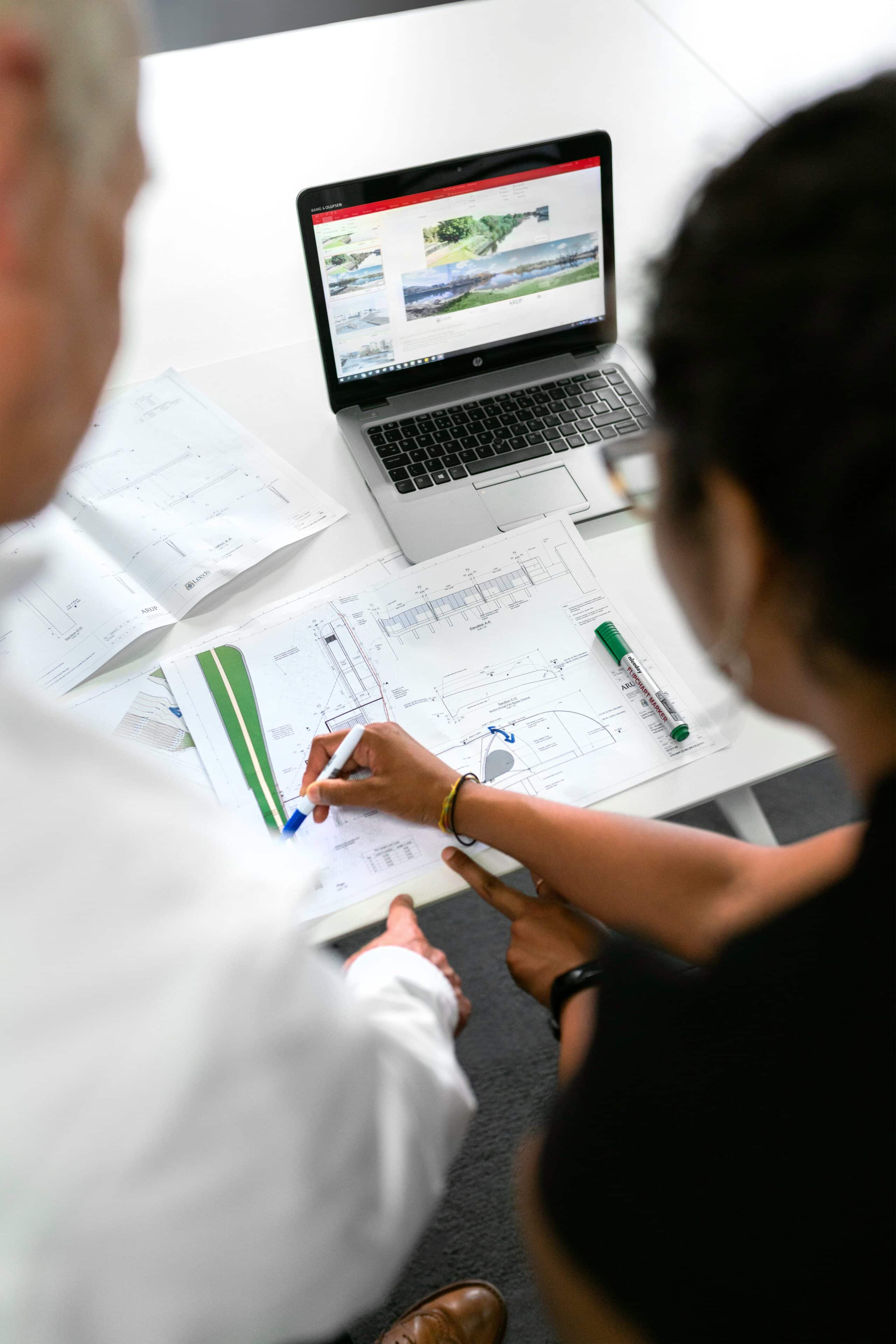 Product Development Services
Part and Systems Engineering
Technology Transformations
Wiring Harness Expertise
Technical Documentation + Illustration
Part and Systems Engineering
Technology Transformations
Wiring Harness Expertise
Technical Documentation + Illustration
PAC offers full-service product engineering services specializing in automotive, electric + autonomous mobility, commercial + heavy truck and bus programs. Our flexible services delivery model comprised of on- and off-site specialists has made PAC's PD team one of the most attractive solutions in industry for commodity excellence and cost efficiency. We deliver a range of solutions including turnkey projects, deliverable-based projects, and/or peak period experienced resources to help you meet your targets.
Part and Systems Engineering

Interiors / Exteriors, e-Powertrain, Chassis, Body / Closures, Seating, Color / Trim, Connectivity / Infotainment, Aftersales, Electrical and Mechanical commodity specialization. Our teams bring in-depth experience to define, develop, manage and deliver complete parts and systems design. Recognized for our clearly-defined processes, quick turn-around on work packages and competitive cost structure, we are an outstanding solution for clients requiring temporary or program-specific support.
Technology Transformations

PAC provides top talent and experience when clients find that a Product Engineering technology shift is required. Our teams manage the migration from older to newer engineering tools and methods on behalf of our clients, allowing them to keep their technical experts focused on their core business while we move legacy systems into more effective solutions. We have reduced development time spent by our clients by 50% through implementation of latest technology and best practices.

Virtual Reality technology utilization brings our delivery to the next generation product concept level, considering manufacturability, ease of assembly, re-use and recyclability and other ergonomic factors.
Wiring Harness Expertise

Vehicles are increasingly reliant on complex wiring harness systems, particularly due to electrification, connectivity and customization requirements. PAC has specialized teams dealing with high and low voltage harness design, as well as set up and deployment of complete wiring harness development.
Technical Documentation + Illustration

PAC's team of technical documentation and publishing specialists create accurate technical and engineering documentation to meet client communication and product information needs in a timely and budget-conscious manner. From service manuals and parts catalogs, to customer literature and user guides, PAC provides single source accountability for your publications.
"The PAC Team was an invaluable addition to our product development department, especially to our electric vehicle program. They reported directly to me in overseeing all areas of the development process through to product validation and launch. The entire PAC team demonstrated a deep technical knowledge and a strong managerial leadership resulting in the team's project achievement. Together, we were able to realize tough program timing and achieve ambitious targets."

Vehicle Chief Engineer-Product Development, South-East Asian based Start-Up
Expertise

is Close at Hand