At PAC, we deliver – for you, our projects, and our clients. For over 38 years, our team has consisted of pioneers and specialists from a variety of fields who came together to seek the most interesting challenges and cogent solutions. Our culture fosters mutual trust and respect, rewards initiative, and encourages lifelong learning. We support our people so they can go further, reach higher, and realize their fullest potential.  Whether you are looking for opportunities to work in your home country or abroad, we welcome professionals with a passion to apply their knowledge on intriguing projects and be a part of our diverse and agile team.
Denise Firoozi, President + CEO of PAC Project Advisors International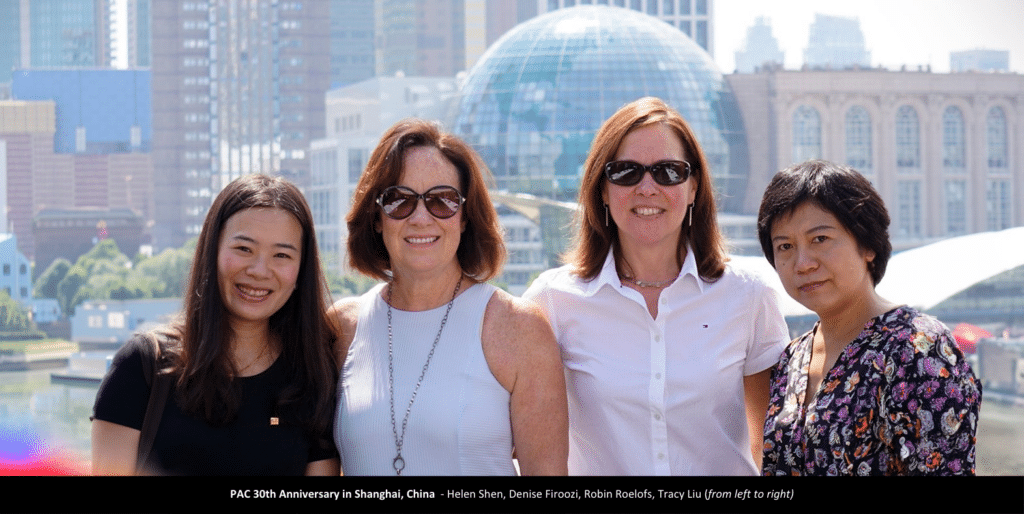 Find opportunities

at PAC that are right for you.
"My journey at PAC began in 2021 and, although it may sound like a short period on my professional career timescale which spans for over 20 years, this period was filled with great experiences and challenges which I truly appreciate. PAC has given me a great opportunity to be part of numerous exciting projects and to work on construction of the most advanced and innovative super-scale logistic facilities internationally with a real sense of responsibility and exposure to the clients. I have the freedom to solve the challenges with high level of autonomy and at the same time the opportunity to enhance my technical knowledge and skills. It is hard work with the goal to provide our clients with the best possible services, but at the same time, my position allows me the flexibility I need for my personal life."

Nikola, Engineering Manager, PAC Europe
"I've been working for PAC since 2006, and my relationship with PAC exceeds just being an employee. It feels like a family, from top to bottom. I have gained a lot of experience from the people I have worked with and the companies we served in both business and social perspectives. You meet a lot of people from different cultures with a common element in that they have an intention of driving positive change for our customers. The joy while working with PAC is when you see the benefits you are creating for the customers, and the dramatic transformation they have passed through. I am so glad to be with the company, and look forward to giving more with PAC."

Mostafa, Senior Consultant, PAC Egypt
"I have been involved in several interesting projects across the globe with PAC, and was fortunate to work with a number of clients around the world. The list includes both established businesses and start-ups on the rise. This has offered me a unique mix of challenges relating to different design concepts and automotive development programs. I was given the opportunity to team up with people from different backgrounds and cultures, and to make a real impact. These are some of the many reasons why I consider PAC Group a very interesting company for which to work."

Siderlei, Senior Product Engineer, PAC Brazil
"As a Senior Project Engineer at PAC, I work in the automotive Body-In-White area projects, and also occasionally in other related areas. During the past year, I saw an organization that constantly and thoroughly supports its employees – the years-defying energy, entrepreneurial mindset and passion of the management are truly inspiring. It is really exciting to be a part of this organization, which gives the opportunity to realize all kinds of interesting projects and for me to improve my skills. I look forward to being a part of great goals and collaborations in future projects. I think the position PAC occupies is a very key role in this ever-evolving and changing world."

Abdullah, Senior Project Engineer, PAC Turkey
"There are few things as memorable as family, and no doubt, PAC is a global family. This is how I felt when I started working with PAC 20 years ago … in a family where people care about people. I had this wish to know different cultures and places … travelling around the world while supporting the business. This was really a dream that came true! There are few companies in the world that you can accumulate so many great experiences working with multi-cultural teams and amazing industry global leaders and professionals, and surely PAC is one of them. What really delights me in continuing to work with PAC is the exposure to advanced new products and technology. It is an endless learning process."

Ricardo, Program Management Director, PAC USA
Expertise

is Close at Hand