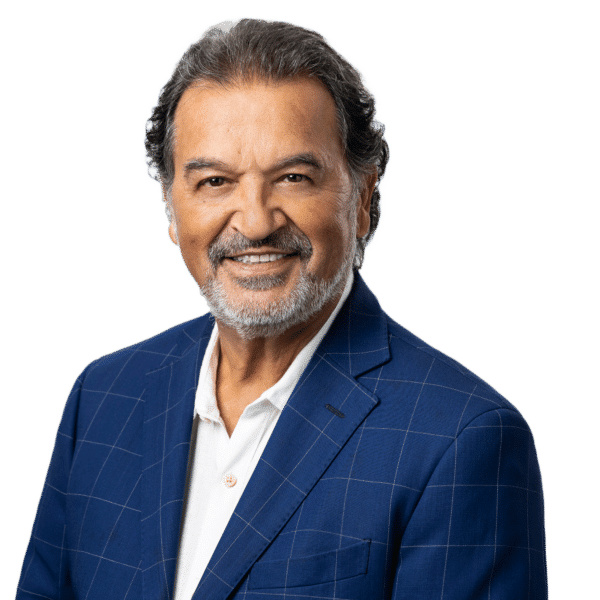 Shah Firoozi, P.E., J.D.
Shah Firoozi is the COO of our Construction Group, Founder, and Chair of The PAC Group, responsible for new market entries, diversification of services, and leveraging corporate capability to best serve PAC's clients.
He is a multifaceted technical expert with a Professional Engineering registration and Law degree.
He has dedicated his career to working with some of the world's most respected companies, helping to deliver strategies to optimize project successes. He has also been the architect of forming alliances with value-add partners to deliver the most comprehensive solutions through PAC as a single accountability point.
Shah's passion for diversification is also reflected in his master plan for PAC's development over the past three decades. Known for going wherever the client needs support, Shah has led the expansion of the company's presence across 6 continents and in 19 countries.
Shah has been featured in industry publications and podcasts and has been a speaker at various conferences in the United States, China, Germany, Australia, S. Korea, and Brazil.
Education
Doctor of Jurisprudence | Detroit College of Law
Master of Science in Construction Engineering & Management | The University of Michigan
Bachelor of Science in Construction Engineering | Lawrence Technological University
Expertise

is Close at Hand